BAYONNE DENTURES
BAYONNE'S PREMIER DENTURE TEAM
Dentures are dummy teeth and gums that can serve as a replacement for lost or removed teeth. Dentures are unique because they can be taken out and put back into your mouth. If you've misplaced some or all of your teeth, either from tooth decay, injury, or gum disease, replacing your missing teeth will surely restore your smile and improve your health. We make custom made dentures in our laboratory to look exactly like your natural teeth. Although they do not have the same feel as your teeth, today's dentures are similar and much more comfortable than ever.
Dentures enhance your smile, even if you have several missing teeth, and they also maintain the shape of the mouth by providing support for the structure surrounding your cheeks and lips. Furthermore, dentures also make it possible for you to eat most foods and sustain a healthy diet. Above all, dentures are ideal for replacing problematic teeth that cause oral health issues and discomforts like rotted roots and other serious problems. Having dentures fitted is proof that problematic teeth can be removed and replaced with a suitable and attractive alternative.
The dummy tooth that make-up dentures were made with porcelain or plastic several years back, but presently, we make plenty of modern dentures from hard resin. With adequate dental care, dentures can last for up to 10-15 years or more.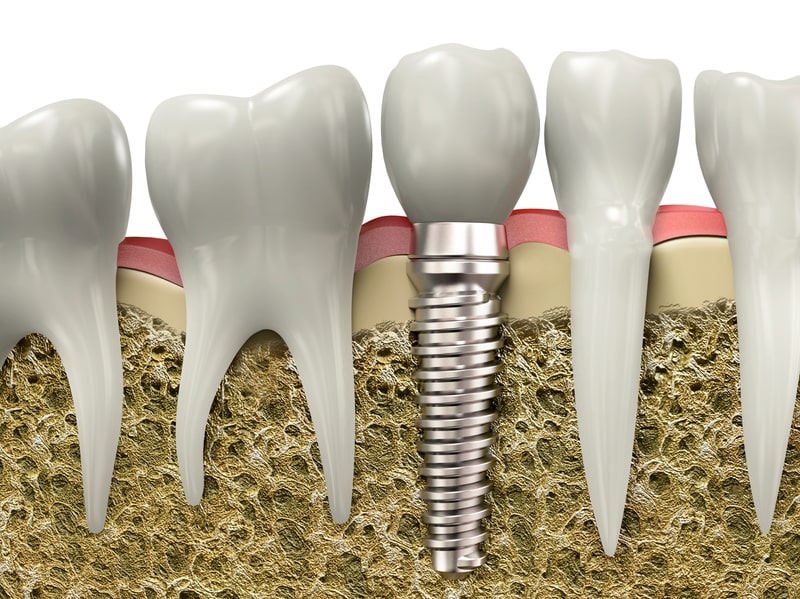 Full dentures are characterized by a flesh-colored acrylic base that fits over your gums. The upper denture covers the palate(roof of your mouth), while the lower denture has a horseshoe shape to create room for your tongue.
A partial sits on a metal framework that connects to your natural teeth. Occasionally, crowns are placed on some of your natural teeth and act as anchors for the denture. Partial dentures are made from a mix of metal and acrylic, which gives them the durability to handle your chewing and speaking needs while also maintaining its natural look.
Much as the name implies, immediate dentures are dentures that can be instantly inserted in your mouth. This helps you to learn how to talk and chew with your new teeth without hesitation. The advantage of instant dentures is that you will walk away with a full smile on the same day. Getting a collection of immediate dentures can be the perfect option when waiting for permanent dentures.
Flexible dentures are a unique form of partial denture, but different materials produce ordinary partial dentures. Many lightweight dentures are made of thin thermoplastic materials such as nylon instead of heavier, more rigid acrylics found in complete dentures. You may find that flexible partial dentures are more convenient than other detachable partial dentures, primarily if you are not used to wearing replacement teeth.
Your Dental Team
Our patient-focused care is a direct product of having caring, experienced dentists.
Due to the doctors vast experience and commitment to continuing education, Beautiful Smiles of Bayonne is your one stop shop for all your dental needs. The teams know-how and commitment mean you get great dentistry plus an experience you'll appreciate.